Mustard Seed Meadows, Yorkshire Terriers is built on a foundation of Love, Admiration and Respect for the Yorkshire terrier. Eighteen years of owning, breeding and managing horses, old English Sheepdogs and Yorkshire Terriers have provided much insight and experience into the way we manage our Yorkies. As responsible breeders we try to improve each litter with every breeding. We evaluate the conformation/ structure, genetics and the pedigree of each adult prior to breeding, with the goal of improving every puppy. The Yorkies we use for breeding are extremely well known to us because they are a part of the family. They are selected and paired to produce puppies with optimal health, conformation, great temperaments, and desired size
We truly believe the more educated/informed a person is about the Yorkshire terrier breed, the more satisfied they will be when they purchase a Yorkie puppy. Doing your homework before purchasing ANY purebred puppy is important. We want you to be well informed and have no surprises. We encourage you to read the articles listed on our site (Resources) BEFORE deciding to make a purchase. Many of the articles can be applied to other toy breeds. Be informed and sure the breed you have chosen is the right breed for you. Be VERY, VERY sure it is the RIGHT TIME for you, no matter WHERE or WHEN you finally buy.
All of our yorkie puppies are born and raised in our home. These puppies are handled, loved and socialized every day from the day they are born and guaranteed to come to you healthy, well socialized and pre-spoiled. Tails docked, dew claws removed, vet checked, and cleared prior to placement. Micro chipped and all age appropriate vaccinations and parasite control complete for their age upon release, as well as a comprehensive health guarantee. We have a reputation for great puppies and very satisfied families. Many references and photos available. Experienced North American shipper or personal delivery to many destinations can be arranged. When you are ready for a truly wonderful puppy to be a member of your family, contact Melissa 843-335-5684 or 843-616-1782
---
Characteristics and Temperament of Yorkshire Terriers
Yorkshire Terrier Breed Standard
General Appearance
That of a long-haired toy terrier whose blue and tan coat is parted on the face and from the base of the skull to the end of the tail and hangs evenly and quite straight down each side of body. The body is neat, compact and well proportioned. The dog's high head carriage and confident manner should give the appearance of vigor and self-importance.
---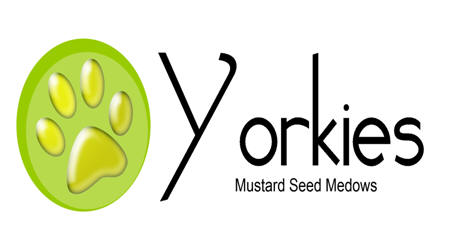 History of the Breed
In 1874 the first Yorkies were registered in the British Kennel Club stud book. They were referred to as "Broken Haired Scottish Terriers" or "Yorkshire Terriers", until 1886, when the Kennel Club recognized the Yorkshire Terrier as an individual breed. The first Yorkshire Terrier breed club was formed in 1898. During these early years, one who greatly influenced the breed was Lady Edith Wyndham-Dawson. Lady Edith was secretary of the Yorkshire Terrier Club for some time and did much early work for the improvement of the breed. Later, a Miss Palmer, who was Lady Edith's kennel maid, started her own Yorkie kennel under the "Winpal" prefix. When Lady Edith returned to Ireland at the start of World War I, Miss Palmer went to work for Mrs. Crookshank of the famous Johnstounburn prefix, a name with a long list of champions, which is now in the care of Daphne Hillman, who was entrusted with this prefix, and still uses it along with her own Yorkfold prefix.
---
Site updated on
02/23/2010
Contact Information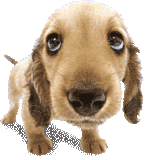 Please Email Me, I'm lonely!
Telephone

843-335-5684 or 843-616-1782

Postal address

1992 Tabernacle Church Rd, McBee, SC 29101

Electronic mail

General Information, Sales: Customer Support:: Mustard Seed Meadows